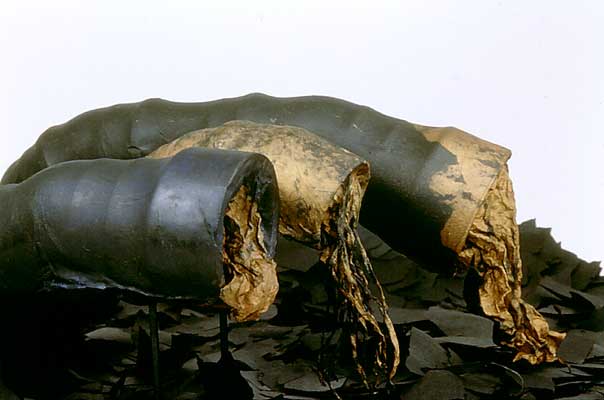 ORIFICES, Installation von sieben Objekten, Detail. Material: Linenpulpe, Pigment

(ORIFICES, installation of seven objects, detail, Material:linenpulp, pigment)
Die schwedische Papierkünstlerin Kerstin Svanberg macht hochinteressante Sachen (hier zu sehen - und auf der Website
http://www.kerstinsvanberg.se)
. Installationen, Skulpturen, Papierkleider - ein vielfältiges, ungewöhnliches und beeindruckendes Werk.
The Swedish paper artist Kerstin Svanberg creates very interesting objects (see above and below - and on the website http://www.kerstinsvanberg.se). Installations, sculptures, paper clothes - a multifarious, exceptional and impressing work.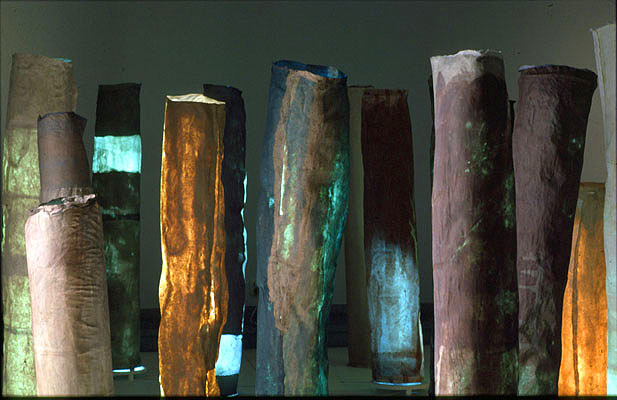 Humanity. Detail einer Installation von Elementen mit fluoreszierenden Lampen.

(Humanity. Detail of an installation of elements with fluorescent lamps)